Review copy provided by NetGalley.
A stolen kiss. An unstable curse. One big mess in the making.

Derric Harver never expected to amount to anything more than the palace stableboy, but when Princess Maria's curse keeps her from accepting a prince's proposal, she turns to him for help, and he doesn't dare refuse.

With the help of a lady's maid and a prince, Derric and Maria embark on a dangerous adventure to find the sorceress who cast the curse. Along the way they battle deadly creatures and make new friends–all the while struggling with the undeniable chemistry between them. Reaching their destination won't be easy, but the true peril lies in the truths they've fought for years to keep hidden.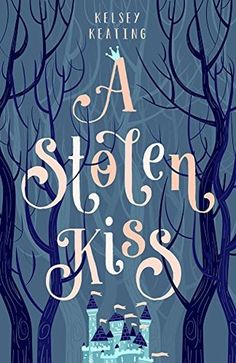 A Stolen Kiss is the first in the Stolen Royals Series–an adventure with magical creatures, dangerous secrets, and being true to the power within.
The title and cover art is what drew me to this book while surfing through NetGalley.  I am so glad I decided to pick it up.    It's a fun, cute read that breathes a new life into fairytales.  There is magic, good, evil, and a host of fantastical creatures.  Just what a fantasy needs.  Plus a bit of romance thrown in too.  I enjoyed it immensely.
Each character is portrayed in a way that shows the world is not black and white.  The good guys do bad things, and the bad guys aren't always what they seem.  I did feel that it took a bit to really get pulled into the story, but once the group had set out on their journey I was hooked.
I went looking to see if there was another book available, since  A Stolen Kiss is listed as #1 in The Stolen Royals series.  Unfortunately there aren't any other books out yet.  However, the author indicated on Goodreads that the plan is for a four book series.  The next two will deal with characters that were mentioned in A Stolen Kiss, and the final book sounds as if might be an adventure for all of them.
I'm going to be keeping an eye out for any updates pertaining to the second book in the series.  I can't wait to read more!
---